█ Company Profile
OSENON is a long-term focus on the ultrasonic sensor / ultrasonic transducer development, researching application, manufacture and sales company. Our ultrasonic sensor products are widely used in distance detection, burglar alarm, smart toys, liquid and gas flow testing, wind speed and direction detection, automatic control, ultrasonic anemometer and other fields. Because of the stable performance, excellent quality, we got deep trust of customers around the world.
OSENON manufacturing plants worldwide total area of 10,000 square meters. We have advanced production and testing equipment, strong technical team and perfect management system. Keeping corporate creed of "creativity, integrity and contribution", and highly dedicated spirit and technology, we offer ultrasonic sensors technology solutions, and timely supply and good after-sales service.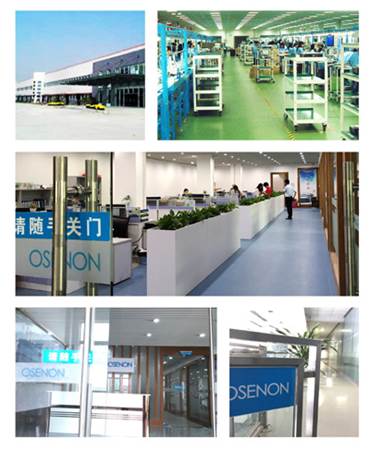 █ Business Creed
OSENON's corporate creed is "creativity, integrity and contribution." It expresses the company's commitment to contributing to improvement of science and society by offering the useful products and business affairs with integrity.
OSENON keep the honest and trustworthy, customer-first attitude. creativity, precision manufacturing. delivering the best quality ultrasonic sensors to make strong support for our partners. If our products can be recognized by customers and widely used, it will enable us to grow together with customers. Then, help customers finish the high-tech products for applying to many sectors of society. So that achieve from the various contributions to the community.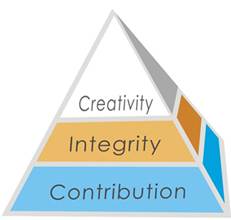 █ Environments & CSR
OSENON's Corporate Social Responsibility (CSR) based on comprehensive consideration of human and social development, economic, environmental liability. It is guide corporate policy requires that all business activities based on the spirit of "creativity, integrity and contribution". We insist on not making any environmentally damaging products, without all bad behavior of the natural environment, ecology. We adhere to low carbon mode of conducting business operations and business activities in OSENON global supply chain.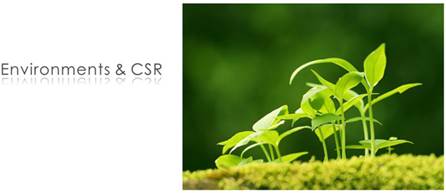 █ OSENON's Code of Conduct
Preface
Compliance with all laws and other social norms is a fundamental expectation for all employees and officers of the OSENON when they execute the corporate business creed. This Code of Conduct provides specific guidelines for meeting this expectation.
1. Purpose
The purpose of the OSENON Code of Conduct (hereinafter, "Code of Conduct") is to ensure that OSENON contributes to the development of a sustainable society, while earning the confidence of diverse stakeholders, including customers, shareholders, suppliers, and local communities, by carrying out fair and honest corporate activities from a global perspective and fulfilling its social responsibilities.
In accordance with this Code of Conduct, we, the employees and officers of the OSENON Group (hereinafter, "we"), will act as upstanding members of society both in business and in our personal lives.
2. Basic Policies
We execute the corporate creed of "creativity, integrity and contribution", keep customer-first attitude, make business affairs with customs, achieve reciprocity and common development.
3. Code of Conduct
3-1. Compliance with Laws and Ethics
We will carry out daily activities in a reasonable manner based on corporate ethics, and will obtain sufficient understanding of the laws and other social norms that pertain to our business, and faithfully adhere to them.
3-2. Respect for Human Rights
We will respect all fundamental human rights, and will not engage in any form of discrimination. We will respect the diversity of individuals and their unique personalities. We will also realize supportive environments in the workplace.
3-3. Provision of Safety and Peace of Mind to Customers
We will improve the quality of our products and services, and earn the confidence of customers. Moreover, we will provide safety and peace of mind to customers by responding sincerely and rapidly to their opinions and requests.
3-4. Fair Competition and Transactions
We will conduct transactions properly and engage in fair, transparent, and free competition. And again, we oppose all acts of unfair competition.
3-5. Separation of Personal Affairs from Business
We will clearly separate our personal and business activities, and will not engage in improper use of any social position, authority, or standing that we may have.
3-6. Information Protection
We will obtain sufficient understanding of the importance of business information, and will properly protect the information according to its sensitivity, and never use it improperly. We strictly protect all confidential information, according to the requirements of the company, customers, suppliers and all other partners.
3-7. Environmental Conservation
We will obtain an understanding of ecological diversity and the importance of maintaining and protecting the natural environment. At our own initiative, we will proactively engage in daily activities to help protect the global environment, and will contribute to the realization of a sustainable society.
3-8. Social Contributions
We will be good communicators and actively contribute to society, with the goal of helping to create a healthier and more prosperous society.
4. Handling Violations
Any person that violates the Code of Conduct will be subject to strict reprimand, based on relevant law or provisions of the employment regulations at the OSENON company.